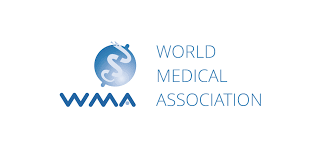 A few hours ago the World Medical Association (WMA) reaffirmed its opposition to euthanasia and physician-assisted suicide.
The organisation was established "to ensure the independence of physicians, and to work for the highest possible standards of ethical behaviour and care by physicians, at all times", which was particularly important to physicians after the Second World War.  
From the World Medical Association's media release:
After an intensive process of consultation with physicians and non physicians around the world, the WMA at its annual Assembly in Tbilisi, Georgia, adopted a revised Declaration on Euthanasia and Physician-Assisted Suicide.
This states: 'The WMA reiterates its strong commitment to the principles of medical ethics and that utmost respect has to be maintained for human life. Therefore, the WMA is firmly opposed to euthanasia and physician-assisted suicide.'
It adds: 'No physician should be forced to participate in euthanasia or assisted suicide, nor should any physician be obliged to make referral decisions to this end.'
The Declaration says: 'Separately, the physician who respects the basic right of the patient to decline medical treatment does not act unethically in forgoing or withholding unwanted care, even if respecting such a wish results in the death of the patient.'
The revised Declaration defines euthanasia as 'a physician deliberately administering a lethal substance or carrying out an intervention to cause the death of a patient with decision-making capacity at the patient's own voluntary request.'
It says that physician-assisted suicide 'refers to cases in which, at the voluntary request of a patient with decision-making capacity, a physician deliberately enables a patient to end his or her own life by prescribing or providing medical substances with the intent to bring about death.'
WMA Chair Dr. Frank Ulrich Montgomery said: 'Having held consultative conferences involving every continent in the world, we believe that this revised wording is in accord with the views of most physicians worldwide.'
The End of Life Choice Bill would be unethical according to the WMA's position statement. The Bill requires doctors to tell patients that they can contact the SCENZ Group for the name and contact details details of a willing practitioner. Doctors regard this requirement as a form of referral and still part of the euthanasia process, steering a person towards death.
Since the bill doesn't offer full protection to health professionals who want to opt out, they may feel forced to participate in the process. The Bill contains some provisions for employees, but not for contractors or organisations.